Introduction:
Bat cave in Ilam-Khofash Cave (Persian:غار خفاش دهلران )
Unique bat cave in Ilam
The only bat cave of the country, located in Ilam province, is a unique natural phenomenon that attracts many tourists in summer.
Masoud Eskandari, the head of the provincial cultural heritage directorate, told CHTN that the bat cave, as one of the tourism attractions of Dehloran, houses millions of bats.
He emphasized that travelers visiting the province could designate a section of their trip to visiting the bat cave, which is situated 3 km northeast of Dehloran on the slopes of a mount near Darrehshahr.
The official said the bat cave, as one of the beautiful and rare attractions of Ilam, is always promoted in publicity campaigns of the provincial tourism sector.
Eskandari recalled that in 2009, the Public Relations Office of the provincial cultural heritage directorate participated in producing a documentary for the national TV's Channel 4.
He said the cave is known as the bat cave because millions of bats live in it.
"The bats in this cave have tails and are big. The cave dates back to ancient times and it gradually became a habitat for bats. One issue that deserves mention here is that the cave's floor is covered with large and thick bulks of bat droppings, which have accumulated for thousands of years and farmers use them for improving the fertility of farmlands," he said.
Eskandari said the bat cave has been registered as national heritage.
"The bats leaving the cave in groups at sunset create an interesting scene that could appeal to ecotourists. Bats return to the cave after a while," he concluded.
http://english.irib.ir/radioculture/ira ... ve-in-ilam
-------------------------------------------------
Location:
in approximately 3 kilometers northeast of Dehloran City, Ilam Province
Walking path length:
Depends on your plan
Days of trip:
3 Days from Tehran to Tehran (Without heavy traffic you need 8-10 hr driving from Tehran to Ilam and 3-7 4hr to the Dehloran City)
Best time to visit:
ُُSpring is the best time.
Daily time visit:
Difficulty level:
No
Requirements:
(Depend on your plan) Guide or GPS track...
Legal permission need:
No
-------------------------------------------------
Overall risk:
-
Animal risk:
Lost risk:
No
Rescue:
Yes, you can call 115
GSM Mobile Antenna:
No
-------------------------------------------------
Hotel:
in Ilam Yes
Village:
located near Dehloran City
Shop:
in Dehloran City Yes
Gasoline:
in Dehloran City Yes
-------------------------------------------------
How to get there:
1- Go to Baihaghi or south terminal of buses in Tehran (
more info
)
2- Take a bus ticket to Ilam.(Distance between Tehran to Ilam is 694 Km)
3- Take a taxi or bus from Ilam to the Dehloran City.(Distance between Ilam to Dehloran City is 228 Km)
4- Take a taxi from the Dehloran City to bat cave. (Distance between Dehloran City to bat cave is 3 Km)
Nearest airport:
Ilam airport
Nearest train station:
No station
-------------------------------------------------
Location on map:
Pictures: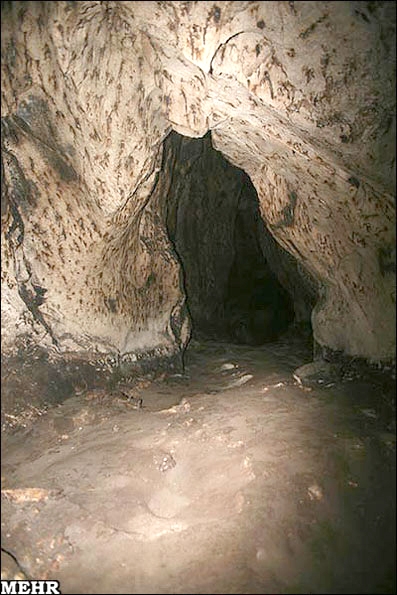 Also See:
viewtopic.php?f=57&t=1853&p=4914#p4914