Introduction:
Hamedan (Persian: همدان)
Hamadan (Hamedan) is situated 336 km south west of Tehran on the slopes of Mount Alvand, 190 km east of Kermanshah and 530 km north west of Esfahan at the elevation of 1800 meters. The city is stretched around a star-shaped square named after Imam (Ayatollah) Khomeini. Out of this square which has preserved its beautiful style of architecture, six avenues diverge from the angles of the star. Hamadan has been developed and renovated to a great extent in recent years and gradually this has changed the city's old fabric. There are still old neighbourhoods with nostalgic names in Hamadan besides its large modern streets and beautiful parks.
Hamadan is one of the oldest cities of not only Iran but of the world. Its historical origins date back to several centuries before Christ. Hamadan was the Median Empire's capital before they formed a union with the Persians and also served as the summer capital of the Achaemenid Empire was then called Ecbatana or Hâgmatâna; meaning a place of assembly. The poet Ferdowsi says that Ecbatana was build by King Jamshid.
Hamadan is one of the cradles of Oriental civilization with legendary background. According to historical records, there was once a castle in this city by the name of Haft Hessar (Seven Walls) which had a thousand rooms and its grandeur equalled that of the Babylon Tower.
Alavian Mosque, 11th century CE All the nations living around Iran coveted the prominent natural position of Hamadan from the times immemorial until recent centuries; and have invaded the city several times. First, the Assyrians destroyed Hamadan. It was ruined again and again during the invasion of Mongols and Tamerlane. Finally, in the recent centuries the Ottomans attacked the city several times; but Hamadan heroically stood against the enemies and courageously withstood all the losses it had sustained.
Hamadan is the homeland of great scholars and men ot letters like Elnaighozat, Khajeh Rashidoddin Fazlollah, Adham Hamadani, Baba Taher Orian and Mirzadeh Eshghi; and the tombs of Avicenna and Baba Taher are located in this city. Hamadan has preserved its importance in the post-Islamic period.
Hamadan is a city of mild climate summer. Its natural beauty including Mount Alvand and its beautiful peak as well as the scenery of Morad Baig and Abbasabad Valleys will always be remembered by visitors. In this ancient city remains have been unearthed in archaeological excavations of Median and Achaemenid castles, forts and cities on the hills of Hegmataneh and Mossalla. The objects unearthed in those sites, like tablets, gold and silver plates, and tools are now is great museums. Yet, there are plenty of other historical monuments and places to be visited by everybody. These include:
The Stone Lion:
The Stony Lion or the stone lion is a big Parthian monument that was originally made like a lion. It is believed that once there was a counterpart for this monument.
Avicenna Memorial Tomb:
Avicenna's (Bu Ali Sina) tomb The tomb of the great Iranian scientist, Avicenna, is in Hamadan with a building and a dome built in 1954. The design of the dome is inspired by the shape of Qabous Voshmgir Tower. There is a library with a number of manuscripts in this building. In the courtyard of the building, there is a tomb belonging to the late Qajar period poet and song writer Abolqassem Aref.
Baba Taher Memorial Tomb:
The tomb of the writer of many romantic couplets, Baba Taher, is in Hamadan. The building of the great mystic's tomb has been built in a beautiful park northwest of Hamadan in recent years.
The Holy Shrines:
The devotedly faithful people of Hamadan have always paid respectful attention to holy shrines. There are several mosques; mausoleums and shrines in Hamadan including Imamzadeh Esmaeil, Imamzadeh Abdullah, the Jami' Mosque and Khaneqah.
The Ganjnameh Epigraphes:
Most tourists express their interests usually to see the Ganjnameh Epigraphs while visiting Hamadan . These are two inscriptions which were written on a rocky wall on Alvand Mountain by kind Darius's command during the Achaemenian period. They are located in a beautiful valley which is called Abbasabad.
The Alavid Dome:
This is the most important Islamic monument in Hamadan. It is a square building of late Saljuk period with a masterly stucco interior. This building has a crypt containing the tombs members of the Alavid family.
The Qorban Tower:
It is a 12 sided plain brick building with a pyramid shaped dome. It is located in the eastern part of the city; and there is a tomb in its crypt.
The Tomb of Esther and Mordecai:
These are the tombs of two Jewish people whose names appear in the Old Testament. The building is made with bricks and stone on the graveyard of Khashayarshah's wife (Esther) and her uncle (Mordecai). There are antique wooden boxes and manuscripts of the Old Testament inside the building.
Ali-Sadr Cave:
Ali-Sadr Cave The mountainous position of Hamadan has led to the formation of many wonderful and beautiful caves of which according to specialists the Alisadr is one of the most astonishing. There are few caves like this any where else across the world. Local people sometimes call it Alisadr or Alisad. Located 60 kilometers north of Hamadan, Alisadr is a vast cave that contains a lake and a labyrinth of chambers along which one can sail for tens of kilometres. The clear water of the lake is several meters deep and the cave's walls, floor and ceiling are covered with an abundance of marvellous stalactites and stalagmites and various natural stones that have taken the shape of various animals, objects and islands. No living creature lives in this cave and in its water because there is no natural light.
However, there is power supply in the cave for lighting. In some of the chambers the distance between the floor and ceiling of the cave reaches 40 meters, but the average height of the cave is about 8 meters. There are boating services with guides and catering facilities for those who wish to visit the cave. - See more at:
http://iranchamber.com/cities/hamadan/h ... wJl3d.dpuf
-------------------------------------------------
Location:
Hamedan city, Hamedan province
Days of trip:
3 Day from Tehran to Tehran (Without heavy traffic you need 5 hr driving from Tehran to Hamedan)
Attention:
In holidays there is heavy traffic in all roads around Tehran.
Best time to visit:
No limit,Spring is the best time.
Daily time visit:
No limit
Difficulty level:
No Difficult
Requirements:
Guide or GPS track
Legal permission need:
No
-------------------------------------------------
Overall risk:
No
Animal risk:
No
Lost risk:
No
Rescue:
No, you can call 115
GSM Mobile Antenna:
Yes
-------------------------------------------------
Hotel:
Yes
Village:
No
Shop:
Yes
Gasoline:
Yes
-------------------------------------------------
How to get there:
1- Go to east terminal of buses in Tehran (
more info
)
2- Take a bus ticket to Hamedan.Distance from Tehran to Hamedan is 342 Km.
Nearest airport:
Hamedan airport
Nearest train station:
--
-------------------------------------------------
Location on map:
Pictures:
Alvand Mountain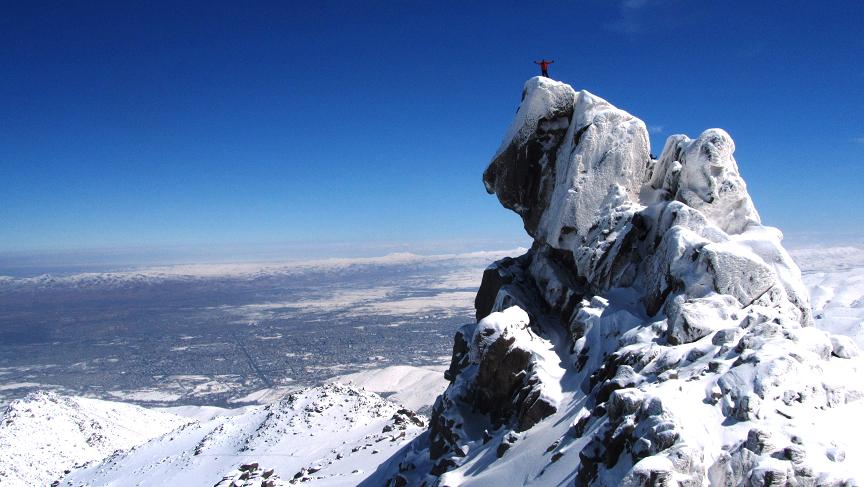 Tomb of Avicenna
Tomb of Baba Taher (Baba Tahir)
Ali Sadr cave-Ali Saadr-Alisadr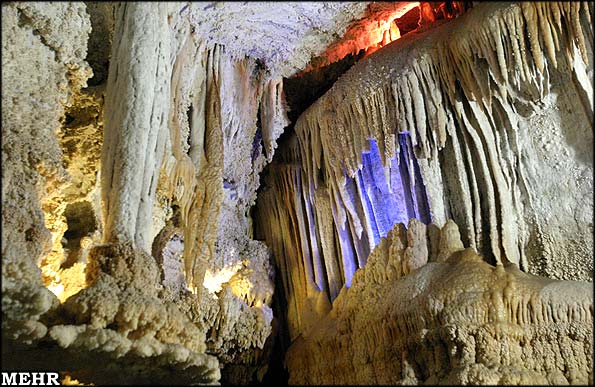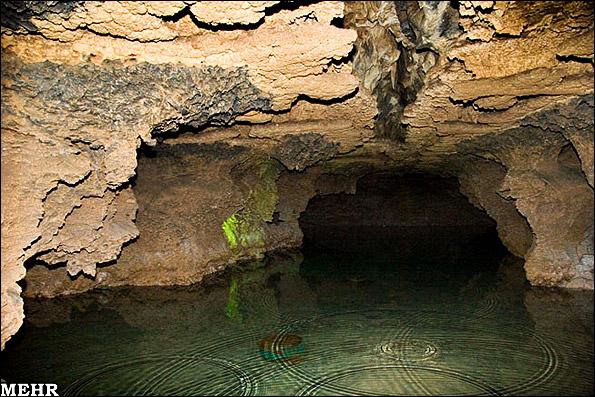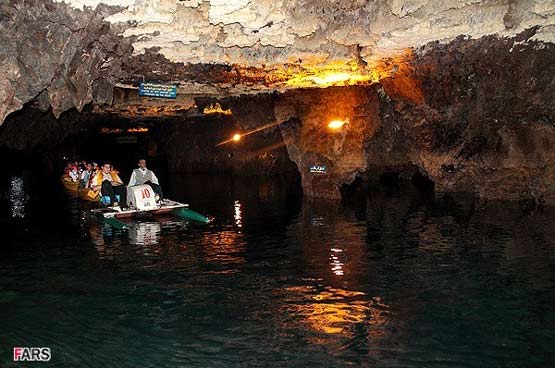 Ganj Nameh-Ganjnameh
See More:
viewtopic.php?f=8&t=1034&p=175
viewtopic.php?f=37&t=1269&p=2117
viewtopic.php?f=7&t=885&p=1518